Deal or no deal, Brexit will have far-reaching effects on British travellers to Europe. The Independent assesses everything that we know, what we think we know and what we don't know.
You are welcome to check and challenge our sources and analysis; unlike some articles on Brexit and travel, we have provided links to the official source for each aspect. Predictions and speculation are clearly indicated.
Passports
Any British passport issued on or before 29 March 2019 will be valid as a full EU document until 11pm on that date, allowing unfettered travel within the European Union.
British passports that expire after 29 March 2019 will continue to be valid as UK travel documents, but will lose the power that comes with being a European Union passport – notably the right of free movement within the EU27.
UK passports issued from 30 March 2019 will have the words "European Union" removed from the cover and the first page (along with the translations into Welsh and Gaelic). But they will still be burgundy.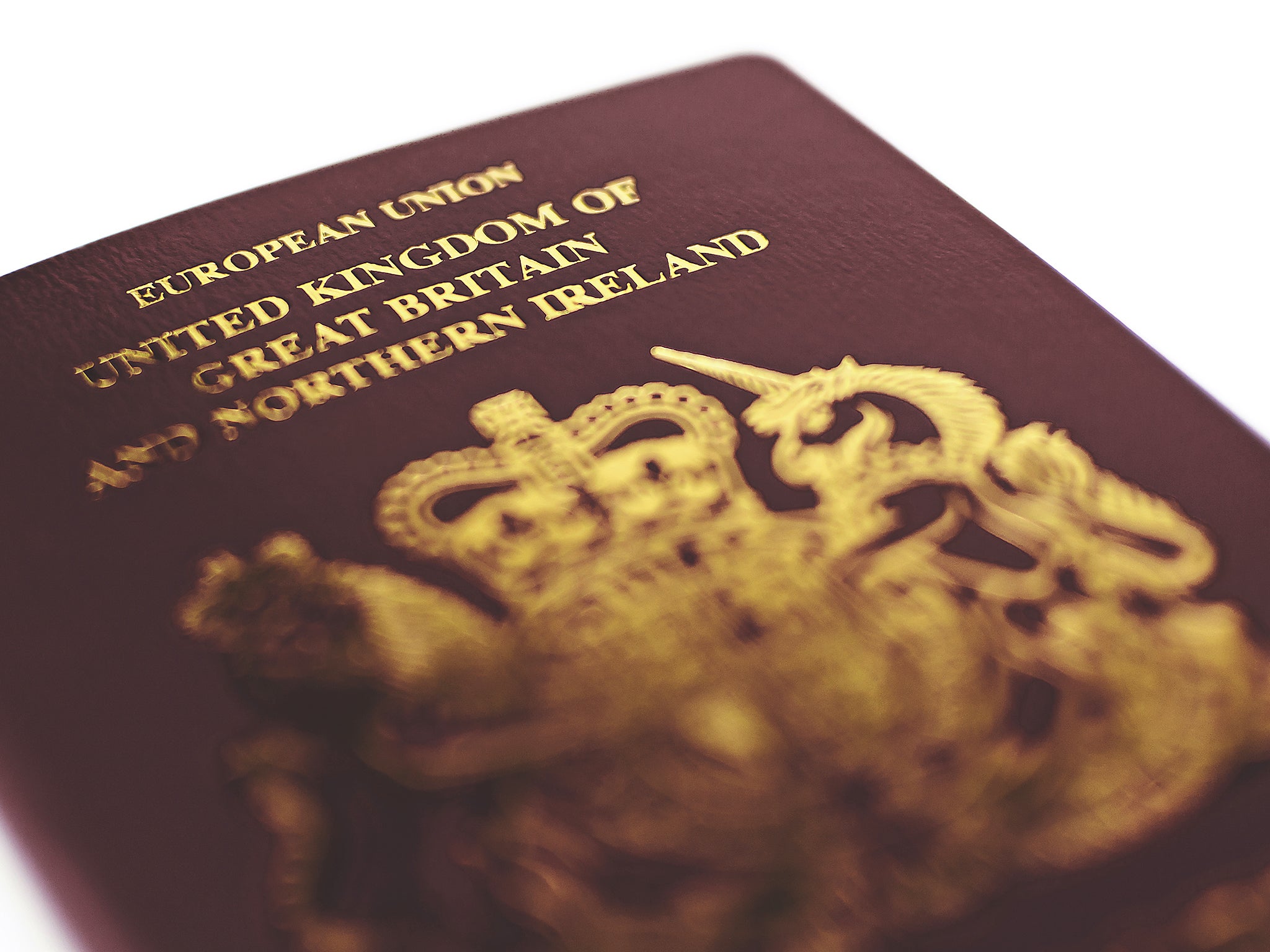 By October 2019, new British passports will have dark blue covers. The government says: "Leaving the EU gives us a unique opportunity to restore our national identity and forge a new path for ourselves in the world." Accordingly, the UK will adopt the same passport colour as Croatia, an EU member.
It is impossible for passports to revert to the old hardcover variety, because the International Civil Aviation Organization stipulates their size and flexibility.
Entry regulations to the European Union
The following applies for travel to the Schengen Area, the "borderless" area that covers all the EU countries except Bulgaria, Croatia, Cyprus, Romania and Ireland. Of these countries, Ireland will continue to be a special case and passports will not be required for travel between the UK and the Republic.
From 11pm GMT on 29 March 2019, UK travellers will become "third-country nationals" and subject to the standard rules of admission for citizens of nations such as the US, Japan and Australia. That means there must be at least 90 days (roughly three months) left on your passport beyond your intended date of departure.
The UK government says: "Because third-country nationals can remain in the Schengen area for 90 days, the actual check carried out could be that the passport has at least six months' validity remaining on the date of arrival."
I predict that there will be a surge of applications in February and March as travellers realise what is about to happen and that their Easter holidays in Europe may be jeopardised. However, since as another consequence of Brexit is that credit for unexpired time is not being applied to passports, this will come at a financial cost.
Many other regulations will come into play once the UK gives back control to the European Union. At present a British passport allows the holder to travel and stay in any EU country. The only check border officials may make is to ensure that the passport belongs to the person.
But third-country visa-free status means there is no automatic right of entry. After 29 March 2019, British visitors will be limited to a stay of 90 days in any 180-day period.
Border officials may ask for evidence of "sufficient means of subsistence" for the intended stay and return – such as return ticket, accommodation reservations or an invitation letter to a conference.
Online registration prior to travel – ETIAS
From 2021, non-EU nationals who do not require a visa to enter the Schengen area – including British travellers – will need to request prior authorisation to visit Schengen countries under the European Travel Information and Authorisation System (ETIAS).
The system is aimed at reducing the "migration, security or public-health risk" from nationals of visa-exempt third countries, which is what the UK will become after Brexit.
ETIAS is similar to the Esta scheme for the US, and like that system will no doubt attract many scam websites. If you can avoid them, it will cost €7 to register for three years. The system has been under development since well before the EU referendum and is not a consequence of the Brexit vote. But the fact that British travellers will be subject to it certainly is.
Read more
'Fast track' lanes for passport control entering EU countries
British passport holders will not be able to use them, and must join the queue for third-country nationals.
People holding an EU passport or ID card as well as a British passport will be able to exit the UK on the British passport but enter Europe on the EU document.
Flights between Britain and Europe
It begins: "Regarding traffic rights, the Commission will propose measures to ensure that air carriers from the United Kingdom are allowed to fly over the territory of the European Union, make technical stops (eg refuelling without embarkation/disembarkation of passengers)".
This is a red herring. We knew that would be allowed already because it is enshrined in the 1944 Chicago Convention, which the UK and all other European Union nations have signed. But then almost as an afterthought, the document adds: "… as well as land in the European Union and fly back to the United Kingdom."
The condition that applies is: "Those measures would be subject to the condition that the United Kingdom applies equivalent measures to air carriers from the European Union." The UK has already indicated that it will do so.
However, the leading Brexiteer John Redwood was wide of the mark when he tweeted: "The EU Commission made clear that in all circumstances including a so called no deal exit there will be an agreement between the UK & EU after Brexit allowing routine aviation to continue as before between the UK & EU."
Plenty could change, particularly in terms of rights for, say, British Airways to sell tickets from Berlin via Heathrow to New York, and rules on airline ownership. In addition, the safety regime on which flights depend will be able to continue only for a limited period (though no date is specified).
I speculate that there could be short-term disruption at airports initially caused by crowds and congestion. For example, it is possible that significant numbers of passengers will be denied boarding and turned away at UK airports because they breach passport validity rules. At foreign airports, the extra time taken to process third-country nationals could lead to delays, which might build up and cause cancellations.
Flight disruption rights
Current European passengers' rights rules, known as EC261/2004, stipulate high payouts for delays and cancellations that cannot be attributed to "extraordinary circumstances". Passengers on the shortest flights from EU airports who arrive at least three hours late are entitled to €250 (£220). For journeys between 1,500km and 3,500km, the same delay triggers €400 in compensation. And for long-haul flights that arrive four hours or more late, passengers can claim €600.
Buried in a document called Beyond the Horizon: The Future of UK Aviation, the government says "the UK will not fall below current standards of protection when we leave the EU".
Air routes
Ryanair – the biggest budget airline in Europe – says it sees bigger growth opportunities elsewhere after Brexit. If the UK economy slumps as a result of leaving the EU, I speculate that planes may be moved to more profitable routes.
In particular, the network of links between Britain and eastern Europe could be affected by any reduction in the number of workers from those countries. Not only do they use the flights – so do their families and friends.
Ferries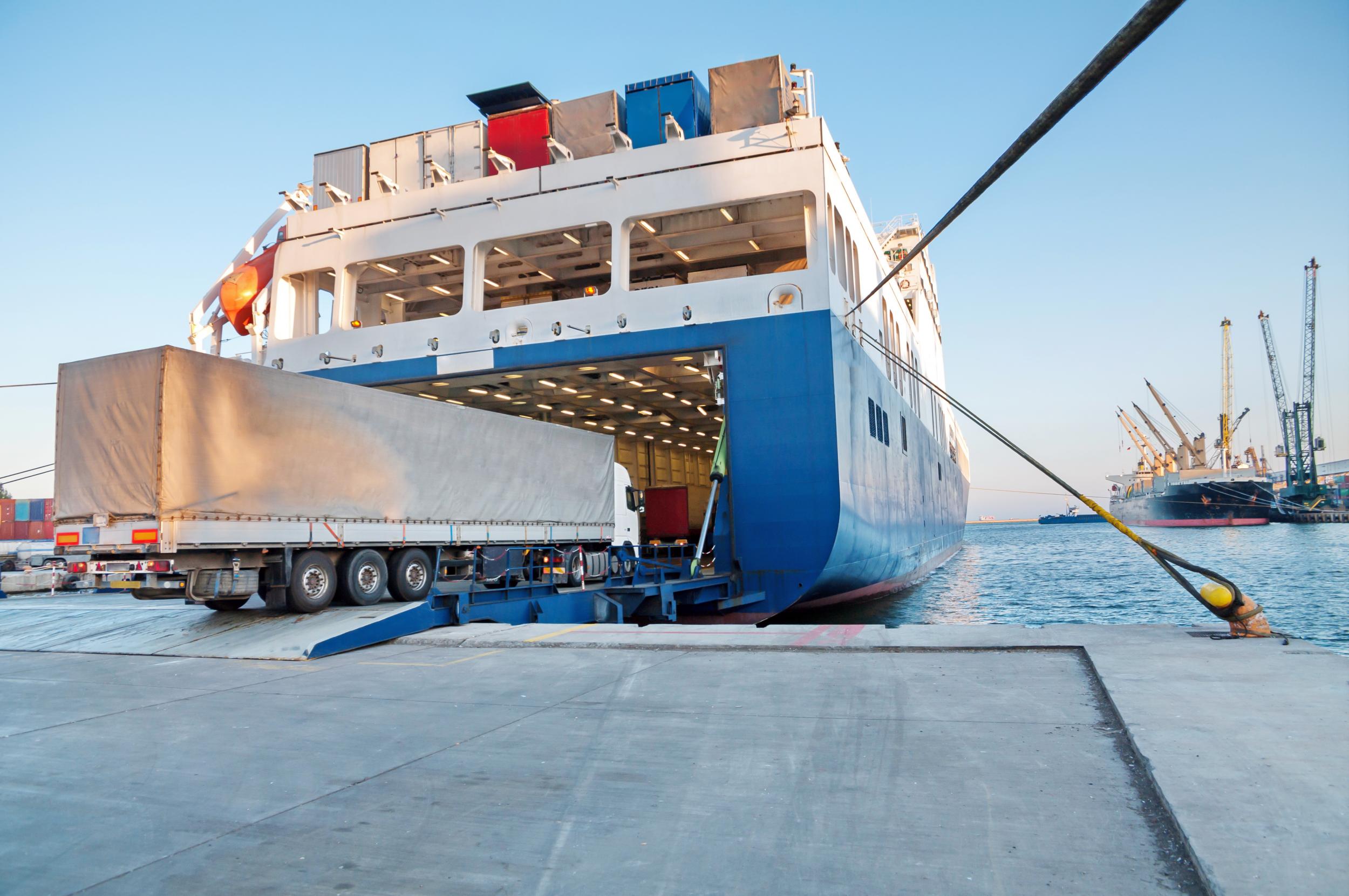 The ferry industry insists vessels will continue to sail. The UK Chamber of Shipping says: "Unlike the carriage of cargo, trade deals do not have a significant effect on the cruise and passenger ferry industry. The explicit standardisation of commodity codes and tariffs associated with trade deals have little relevance to holidaymakers."
Nigel Wonnacott, head of communications for Brittany Ferries, told The Independent that passengers should not fear cancellation of sailings: "Come what may, on 30 March next year, ferries will continue to run, because we operate to international maritime law rather than European regulations. So they can be confident that if they book with us or they're planning to book with us, they will be going on holiday."
Having said that, the government and Kent County Council are planning for possible chaos at Channel ports because of a backlog of trucks in the event of a no-deal Brexit. This would impinge on holidaymakers' plans.
Under the Medical Devices and Clinical Consumables Supply Contingency Planning Programme, the government is warning of "Potential border delays". It says: "The European Commission has made it clear that, in the event of a 'no deal' scenario, it will impose full third-country controls on people and goods entering the EU from the UK. Whether this happens or not is in their hands, not ours.
"Impacts are likely to be felt mostly on the short straits crossings into Dover and Folkestone, where the frequent and closed loop nature of these mean that both exports and imports would be affected." This could last for up six months.
Eurotunnel/Eurostar
The Treaty of Canterbury between the UK and France governs the Channel Tunnel link and operations will continue – subject to any local disruption at Folkestone and/or Calais.
'Brexit clauses'
A large number of travel providers – even including National Express coaches – have added "Brexit clauses" to their terms and conditions. These generally specify that they will not be liable for "consequential losses" as a result of Brexit-related issues.
An example: you book a flight to Spain, which does not go ahead for some reason. If you have separately bought a hotel and car rental, the airline will have no obligation to compensate you.
So long as you book a package holiday (flights and accommodation in the same transaction) the worst that could happen if your trip cannot go ahead because of Brexit or any other reason, or the holiday firm goes bust, is that you get a full refund, but no holiday. The European legislation known as the Package Travel Regulations has been enshrined in British law, and there are no plans to repeal it.
Driving
Motorists, whether taking their own cars or renting abroad, are likely to need to obtain an International Driving Permit or two; different EU countries are signed up to different treaties, so for a trip embracing Spain and France you would need both types.
These are currently sold from a limited number of Post Offices, but the government intends to make them widely available. The cost is £5.50 for each. You must take your driving licence, additional ID (eg a passport) and a signed passport photo.
Motor insurance will no longer automatically extend to the EU. Insurers will provide on request a "Green Card", for which an extra charge will be made.
Pets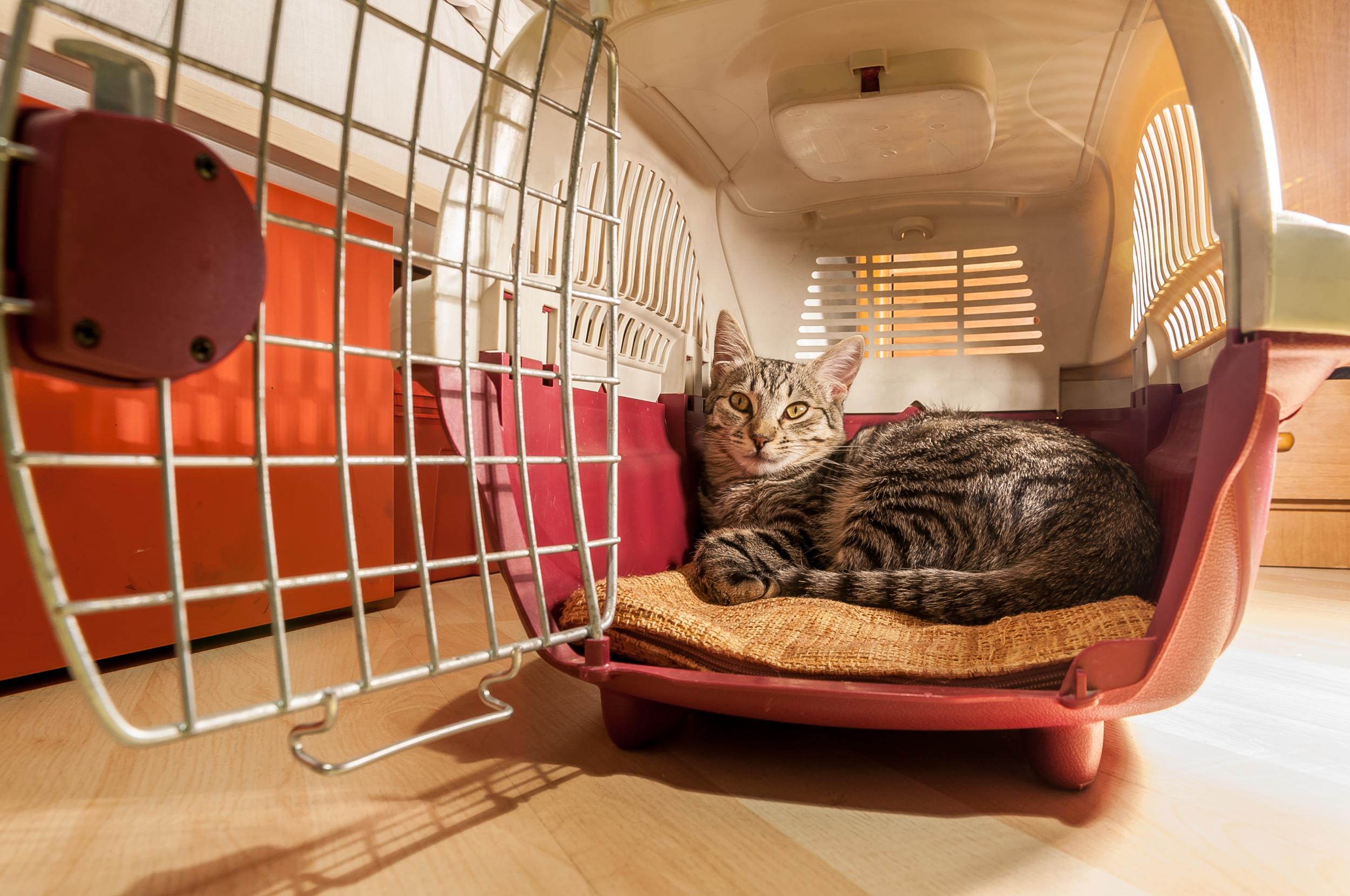 You will still be able to travel to the EU with your pet after Brexit, but it could well get more complicated depending on the status that the European Union decide to apply. If the UK is given "Part 2 listed status", there would be some extra requirements for travelling pets and owners post-Brexit. "These would require an additional visit to the vet and some additional papers to be carried but would not prevent you from enjoying your trip," says Eurotunnel.
But it adds that if the UK is given unlisted, third-country status, "owners who wish to travel with their pets from the UK to EU nations will need to discuss their specific preparations and requirements with an Official Veterinarian at least four months prior to their desired travel date.
"So, currently, if you are looking to travel with your pet on or soon after the end of March 2019, it is recommended that you take your pet for consultation with a vet before December this year."
Mobile phones
From 30 March 2019, the law banning mobile phone firms from charging extra for calls and data in Europe will cease, though operators have yet to set out exactly what will replace it. In theory, mobile phone firms can impose whatever fees they think the market will bear.
But Dave Dyson, chef executive of Three, says his firm is "committed to maintain the availability of roaming in the EU at no additional cost following Brexit".
European Health Insurance Card (EHIC)
As with "open skies" and mobile roaming, the European Health Insurance Card (EHIC) is one of the more tangible benefits of European Union membership. It entitles all EU citizens to public healthcare on the same basis as local people in all European Union nations.
At a Brexit Select Committee session in June 2017, the then Brexit secretary, David Davis, indicated he was keen for the EHIC benefits to continue beyond Brexit.
If it does not, I predict that travel insurance premiums will rise in line with the cost of claims. Older people, particularly those with pre-existing medical conditions, would be disproportionately affected.
Source-independent.co.uk