Apart from arresting the wring people there is building speculation about the drone even being there in the first place!
---
Gatwick drones pair 'no longer suspects'
A man and woman arrested in connection with drone sightings that grounded flights at Gatwick Airport have been released without charge.
The 47-year-old man and 54-year-old woman, from Crawley, West Sussex, had been arrested on Friday night.
Sussex Police said there had been 67 reports of drone sightings – having earlier cast doubt on "genuine drone activity".
Det Ch Supt Jason Tingley said no footage of a drone had been obtained.
And he said there was "always a possibility" the reported sightings of drones were mistaken.
However, he later confirmed the reported sightings made by the public, police and airport staff from December 19 to 21 were being "actively investigated".
"We are interviewing those who have reported these sightings, are carrying out extensive house-to-house inquiries, and carrying out a forensic examination of a damaged drone found near the perimeter of the airport."
Det Ch Supt Tingley said it was "a working assumption" the device could be connected to their investigation, but officers were keeping "an open mind".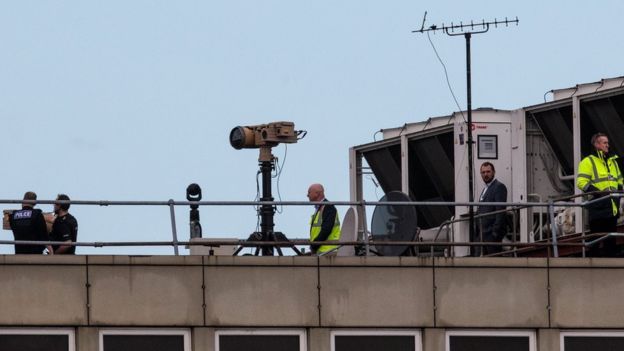 Flights were suspended for more than 36 hours when a device was first spotted close to the runway on Wednesday night.
Det Ch Supt Tingley said the arrested man and woman had "fully co-operated" with inquiries after information was received from a member of the public.
Talking about the disclosure of their personal details in the press, he said he was satisfied their arrest was lawful, and stressed that officers would never reveal such information.
He added: "We would not have chosen in any event to provide that information to anyone… and one might say that's probably hindered us in terms of how quickly we've been able to get to a resolution, in terms of them being released from custody."
Gatwick Airport Limited has now offered a £50,000 reward through Crimestoppers for information leading to the arrest and conviction of those responsible for disrupting flights.
About 1,000 aircraft were either cancelled or diverted, affecting about 140,000 passengers, during three days of disruption.
On Sunday the airport said it was operating as normal but there had been "some knock-on effect". Passengers have been urged to check with their airline for the latest information.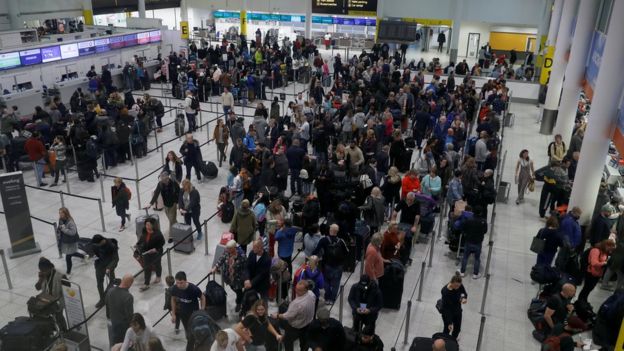 Authorities finally regained control over the airfield early on Friday after the Army deployed unidentified military technology.
It is believed that the Israeli-developed Drone Dome system, which can jam communications between the drone and its operator, was used.
However, experts have said it does not enable the person responsible to be tracked down and captured.
John Murray, professor of robotics and autonomous systems at the University of Hull, said it could only "take the drone out of the sky".
---
Original post
Planes diverted for safety reasons as airport COO says drones could not be shot down due to risk of stray bullets
Gatwick airport remains closed on Thursday morning after another sighting of drones over the runway just after 7am, causing disruption to thousands of passengers that is likely to last at least another 24 hours.
Chris Woodroofe, the airport's chief operating officer, apologised to passengers and said the drones could not be shot down because of the risk of stray bullets causing harm.
He told BBC Radio 4's Today programme the decision to close the airportwould be reviewed at 8am.
Police from two forces have been scouring the perimeter to try to catch the operators of the drones which were first spotted at 9pm on Wednesday night.
Woodroofe said: "They were over the perimeter fence and into where the runway operates from. They disappeared and reappeared over the night period from 9pm until 3am at which point we reopened the runway. That lasted for 45 minutes before the drones reappeared again.
"In the last five minutes we saw drones back over the perimeter fence in our runway and taxi way area."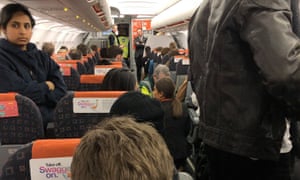 He added: "The police advice is that it would be dangerous to shoot the drone down because of what may happen to the stray bullets."
Read more
Woodroofe said thousands of people had been affected by the disruption which was set to last until at least Friday.
He said: "Last night there were 10,000 people disrupted. There were 6,000 people flying in from around the world to Gatwick who were diverted to alternative airports. There were 2,000 people who didn't take off from their origin airport and there were a further 2,000 people here who couldn't fly to their destination."
He added: "My advice to passengers travel today and tomorrow is to check their airlines websites before they travel to the airport. The knock on effects will certainly last for 24 hours and it will be longer than that for every passenger to be repatriated."
Flights in and out of Gatwick were suspended at about 9pm on Wednesday after two drones were sighted near the airfield.
Gatwick announced that the runway had reopened at about 3am on Thursday – but 45 minutes later it was closed again. It said: "Following reports of two drones flying over the Gatwick airport airfield at around 9pm, the airfield was closed from 21:03 on Wednesday 19 December to 03:01 on Thursday 20 December.
Some people reported being left stuck on aircraft for several hours while they waited to find out what was going on. Gatwick advised anyone flying from the airport, or collecting someone, to check the status of their flight. A spokeswoman added that airlines were working to provide affected passengers with hotel accommodation or transport for those whose flights were diverted.
Airspace above the West Sussex airport in the early hours of Thursday was empty as authorities searched for the drones. There were also multiple reports on social media of passengers being held for hours in their plane while they waited for Gatwick airport to reopen the runway.
Flights were diverted to other airports, including Luton, Heathrow, Stansted and Manchester. They were also sent as far as Amsterdam and Paris.