The fire at Katelios revealed a pre-industrial prehistoric treasure: a beehive with stone and earthenware rags!
This beehive is important because it shows us the different seasons of its construction seen from the different witches. Others with stone and limestone of lime and sand, other than three tiles, made of furnace of the island, wire-bound, fixed with malachite and with rounded-round proproprations.
The report is from Panagi Pantelio. A walk in the "burned" reveals a time when we have forgotten it, even though we are very close!
The autumn fire of Katelios over the animal and plant disaster it did, got rid of the greens and pearls of another era !!!!
Tiles made of tile, and lime !!!!!!!
They are located in the area between the villages of Pastra and Katelios in the mills.
It is owned by Spyragelos his name is Lukanthieris, from the Onion. Lukadieris was a lot of hunters I've been running since the 1960s.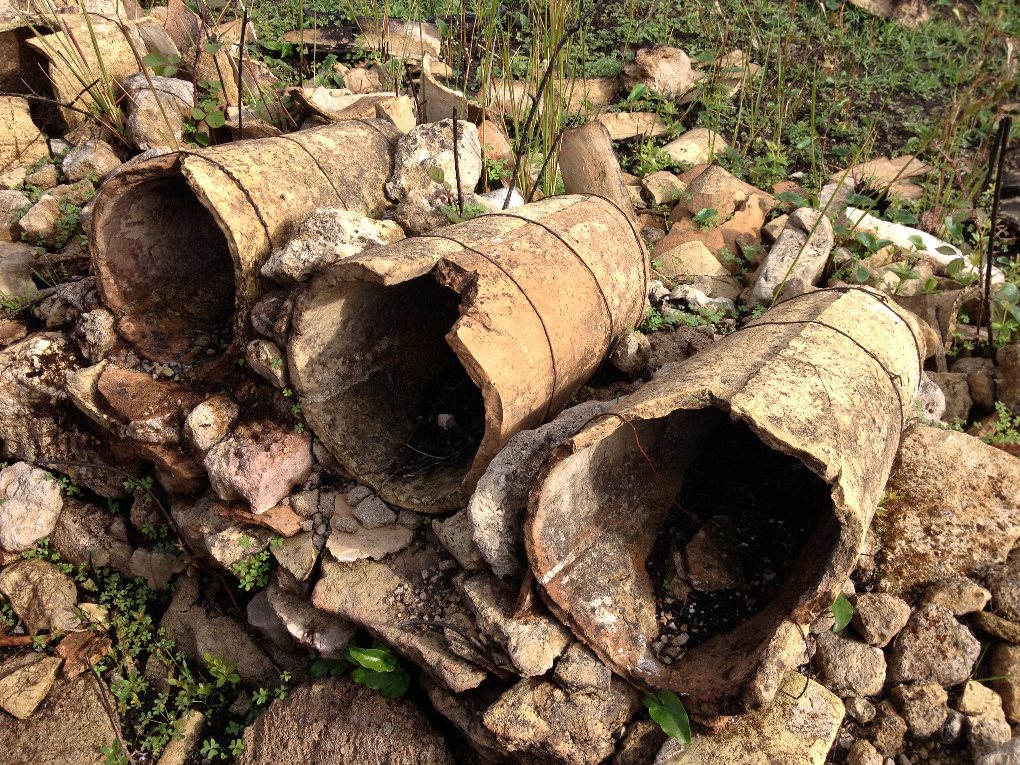 The rounds are made of three large tiles tied with wire, for the bottom there were lime and pieces of tiles and for carved round logs.
Other that look like houses and these are beehives built of mud, lime and tiles. The honey was produced not in a centrifugal way, but with a tsipouro which I have in my store.
I hope someone is interested in their maintenance, it is a sin to be lost. Until now, the hives have withstood three devastating fires while the watermills have all been destroyed. The former municipality of Elios-Pronoun had maintained and maintained the path that existed between Pastra and Katelios. If you want to find a way to clean it again, it is an area of ​​Elios of incredible beauty with excellent details of the way of life immediately after the earthquakes of the '53 years.
source-kefaloniapress.gr