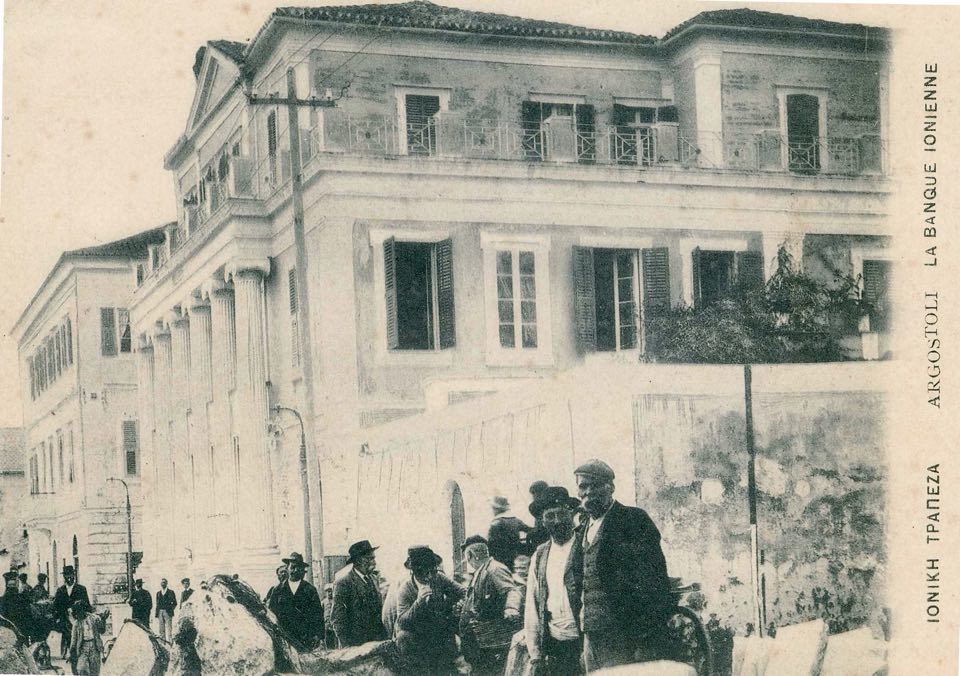 By Alexandra Atenaki – Tzaki
The Ionian Bank was founded on January 17, 1839, based in London, drawing capital mainly from British investors. Its original name was the "Ionian State Bank" and served the trade between Great Britain and the Ionian Islands, which at that time constituted a protectorate of the United Kingdom.
Its first store, which was at the same time the central office of the Bank, operated for the first time on 2 March 1840 in Corfu. On 18 May and on and 10 August of the same year, branches opened in Zakynthos and Kefalonia respectively, while in 1845 the Bank opened agencies in Athens and Patras. In 1873, with its headquarters in London, the headquarters of the bank were transferred to Athens.
In 1864, after the union of the Ionian Islands with Greece, the bank expanded its operations to the rest of Greece while retaining the right to operate under Great Britain's commercial law for several decades. He also retained the privilege to issue and distribute banknotes, a privilege which he inherited from the Ionian State and preserved it until 1920.
source-ekefalonia.gr