The 14 meter long wooden boat of the Bronze Age dates back to about 1,600 BC. about 50 meters from the coast from a Turkish underwater research team at the University of Antalya.
Wreck Detection "Opens New Chapter on Marine Archeology"
The vessel contained 1, 5 tons of copper rods and is believed to have sank amidst a storm while sailing to Crete or the Aegean. "From the type of cargo we concluded that the shipwreck belongs to one of the merchant ships of the 16th century. BC, "says archaeologist Hakan Oniz . "Thanks to these findings we are opening a new chapter in the martial archeology," he adds.
The researchers determined the amount of cargo with a three-dimensional scan of the shipwreck, and according to their first findings, copper came from mines in Cyprus.
According to Onís, who is also the director of the underwater research center of the Turkish university, the ship may be the oldest commercial ever found. "Apparently he fell into a storm while sailing to the Aegean and Cyprus carrying a load of copper rods, the shape of which helped us in the dating of the ship."
Five-year project for a thorough study of the shipwreck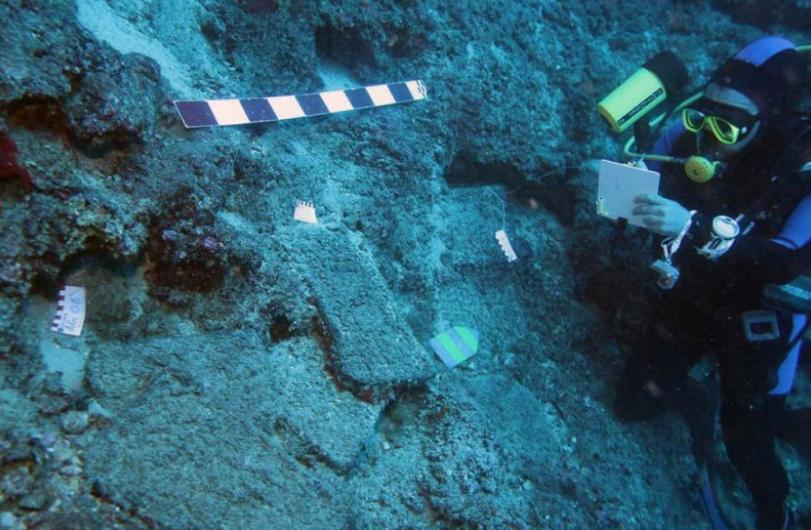 As the Turkish archaeologist said, the University of Antalya now plans to set up a team of local and foreign experts to study the wreck thoroughly in a five-year program.
For his part, Governor of the province, Munir Karaglo , characterized the discovery of the shipwreck as "the Giopekli Tepe" of the ancient archeology, "the famous archaeological site in the province of Sanliurfa in southern Turkey where prehistoric temples have been found which are considered to be the most ancient in the world as they are more ancient than Stonehenge's six millennia in Britain.
The Turkish governor said that the objects of the wreck would be gathered carefully and at some point they would be exposed to a new museum in the Kemer region of his region.
If the age of the new wreck is confirmed, then it will be older than that of the Ancient Greek merchant ship that was found last year in the Black Sea and was the oldest intact wreck in the world.
source-iefimerida.gr